Bicycle rentals & cycling routes for all ability levels. Groups are welcome & group rates are available. BTC is the premier cycling & touring center in the area as featured in Connecticut Magazine, Philadelphia Inquirer, and Cycling USA. 25 years of experience has given us the ability to meet the specific needs of your family, friends, or corporation. Let us help find the perfect cycling outing for you. Please call for reservations.
We are easy to find....just go to our map.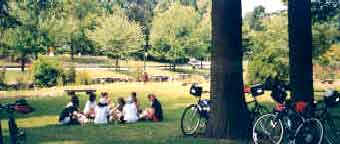 Bicycle delivery also available for the Harlem Valley Rail Trail at the Wassaic Train Station. Take Metro North from Grand Central, New York City.
Just wanted to say thank you! The trail was perfect. Everyone had an awesome time!
The five of us,
Isidore, Eli, Manny, Mark, Jack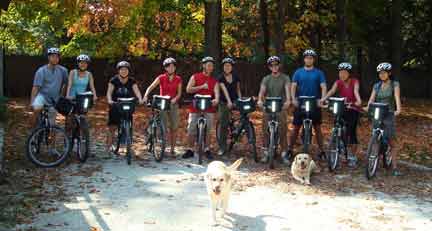 Bike Rentals Connecticut

Sal, Thanks for accommodating my request to rent on the Holiday. I appreciated the extra effort on your part in dropping the bikes off on Friday. We had a great ride despite a short shower on the return segment. I had a lot of comments on what a great idea it was to have a ride for folks coming into town for a wedding. Maybe this is a new customer segment for you to consider. Good luck with your business and if you ever need a reference feel free to have people call me.
Tim Weiler


American Express, Diners Club, Visa, and MasterCard accepted